eXp LUXURY REAL ESTATE
eXp is breaking down barriers across the globe, empowering over 86,000+ agents to earn, learn and grow like never before.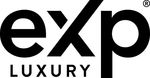 EXP LUXURY REAL ESTATE
Xp Realty is headquartered in the United States and just recently exceeded 86,000 agents worldwide, operating in 23 countries.
eXp Global website: expglobal.partners
It is the fastest-growing real estate company in the world.
Agents collaborating globally
Countries in operation and counting
Luxury residential real estate will now benefit from eXp Realty's brand and agent-centric model, which incorporates bespoke marketing capabilities and assets. The program will include targeted advertising placement with SUCCESS® Magazine and premium brand partnerships. A global network of eXp Luxury agents will provide elevated service to clients anywhere in the world, at any time, according to GlobalNewswire.com.
Evolved from innovation and dedication to providing the best luxury experience the in real estate industry, eXp Luxury offers a white glove service that will serve you on a global level.
Luxury Homes will be featured in 90+ international site placements such as the The Wall Street Journal, Unique Homes, MarketWatch and many more!
eXp is the future of Luxury Real Estate. Visit the luxury real estate website - https://expluxury.com
The Brokerage With a Difference
At eXp Realty, agents are at the core of our business. They become shareholders, establish their own brands and have access to the cutting-edge technology, tools and training they need to take control of their careers, financial freedom, lives and future.
eXp Reports Record Results for Q3
Despite an increasingly challenging market, eXp World Holdings continued to grow revenue and gain market share, all thanks to eXp's resilient business model and agent value proposition.
"We continue to grow revenue and gain market share despite an increasingly challenging market,"
said Glenn Sanford, Founder, Chairman and CEO of eXp World Holdings.
"The third quarter reflects eXp's resilient model and ability to grow through any market. We continued to strengthen our agent value proposition with new services, including Revenos and eXp Luxury as well as initiatives led by SUCCESS, SUCCESS Health and SUCCESS Coaching."
Year-over-Year Financial, Operational and Organizational Highlights From Q3 2022:
Revenue increased 12% to $1.2 billion.
Gross profit increased 17% to $93.1 million.
Net income of $4.4 million, compared to net income of $23.8 million in the year-ago quarter. Earnings per diluted share of $0.03, compared to earnings per diluted share of $0.15 in the year-ago quarter.
Adjusted EBITDA (a non-GAAP financial measure) of $12.3 million
eXp Realty named Michael Valdes Chief Growth Officer.
SUCCESS Enterprises appoints Courtney Keating as Chief Operating Officer in addition to her role as Chief Marketing Officer, eXp World Holdings; and welcomes Tristan Ahumada as Chief Marketing Officer of SUCCESS.
Agents and brokers on the eXp Realty platform increased 30% to 84,911 as of Sept. 30, 2022.
Real estate transactions closed increased 6% to 138,354.
Real estate transaction volume increased 8% to $50.4 billion.
eXp Realty expanded into Chile and Poland in the third quarter of 2022.
eXp Realty ended the third quarter of 2022 with a global Net Promoter Score of 71, a measure of agent satisfaction as part of eXp's intense focus on improving the agent experience.
New Services Launched Across Business Lines
eXp World Holdings continues to expand its business offerings and announced several launches and new services, including: